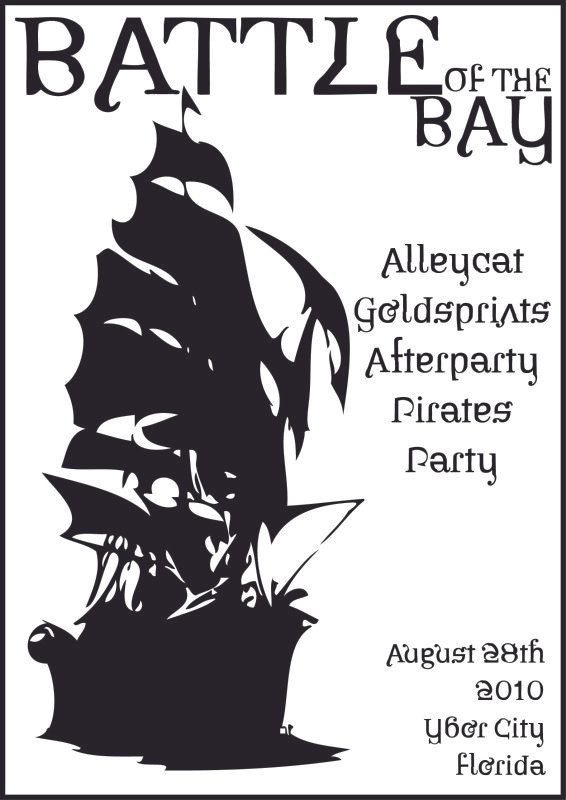 BATTLE OF THE BAY ALLEYCAT AND GOLDSPRINTS RACE!!!!!!!!!
August 28th, 2010 / Ybor Centennial Park - 1800 East 8th Ave, Ybor City Florida
Afterparty: TBA (Its going to be a KILLER place too, just need to get the final okay before we announce it)
Regristration will begin at 3pm, race at 5pm… afterparty will begin at 8pm with goldsprints. Prizes will be given for both the afterparty and goldsprints.
Cost is $5, which includes the race, goldsprints, and other extras
Sponsers right now include: 66fixed, Burro Bags, Gulfside T-shirts, Laek House, knog, Hands on Bicycle, Spoke Punchers, HoldFast, City Cycles & Supply, Give and Take, City Bike, Cinelli, Suburban Riot clothing, Sewing sloth, Urbam Velo, yancopads, Artistic armor, with more to come!
Check http://botbgoldsprints.blogspot.com/ for further updates and info!